Welcome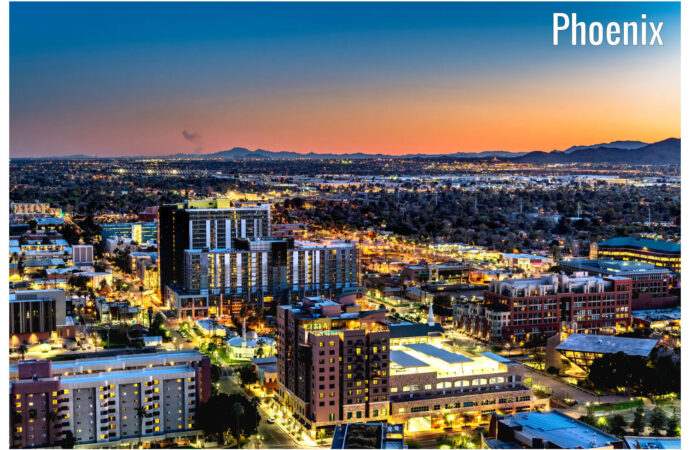 Companies that are dedicated to the ISO field and industry have a hard time trying to provide a large variety of standards to implement. After all, it is not simple to guarantee quantity while also provide quality in the services. Fortunately, our company has focused on both aspects and found a balance to be able to offer dozens of standards while also guaranteeing the best ISO services. This is why you can count on us whenever you need to implement one, either mandatory or not.
We have a large list available for the companies located in Phoenix or any other city in Arizona that you can have a look at on our website. Now, why would you choose us as your consultants and experts? Well, saying that there are not many companies like us isn't a factor that influences at the moment of choosing our company. Therefore, we will be specific about why us instead of someone else: because we are experienced and qualified.
Our company has put a lot of effort in learning about every ISO that comes out and gets modified during the year. This industry and services aren't easy to handle, not if you want to do things right and ensure companies like yours implement them without problems. For all this, we have made sure to also have qualified, well-trained, and experienced auditors and professionals in the area. Whenever you want to implement a standard or intend to do it, you need to go through the entire process to make sure your company will meet all the requirements to worry about a certification later on.
At ISO Pros, we provide certifications as well, and we can tell you that providing them is impossible unless you have met all the requirements. Therefore, you might want to put more time and dedication in all this. Something people love about us—and we have made sure to continue doing—is that we are able to provide assistance and support, and have focused on this before anything else. Implementing ISOs can be a lot of work and something you can't afford to fail over and over again.
The entire process entails a lot of money and resources you can't always allow yourself to waste, and things get quite difficult when you have to go all over the ISO again because you didn't meet all the requirements the first, second, or third time. This is why we are a company—probably the only one in Arizona—that provides implementation and support services before and after you go through the auditing process. This means you can rely on us either if you want to implement your standards.
There is a lot to do, this is the only thing we can tell you in advance, which is why preparing yourself is the best idea for this situation. Now, what ISO standard do you need? Do we have it available in our company? There are many standards available that you can have a look at below:
CMMC and CMMI
Although both standards don't have anything in common when it comes to their objectives, requirements, and the reasons behind their implementations, there is one thing they still share: their systems. First, CMMC stands for Cybersecurity Maturity Model Certification and it is all about setting parameters and protocols to guarantee the protection of the information and data saved in devices. This standard is only implemented for defense contractors and companies working with the Department of Defense of the country.
Why? Because it only has requirements to protect the information from the contracts and businesses related to the department. And this includes unclassified and classified data. This is a very recent standard not many companies provide since they don't understand it from head to foot. But our company has made sure to study it and analyze every requirement since it came out in January 2020. This is why we are able to provide it since it started to be a formal regulatory in June 2020 as well.
Now, the system of the standard consists of several levels that are according to the company's maturity and current status. This is why you will have to get certified at different levels and continue with them once you have met the requirements of one. All this is to guarantee the best cybersecurity hygiene in your company. Now, CMMI is Capability Maturity Model Integration, and it is completely different from the previous one in purpose. But the levels and maturity aspects are the same. This standard is only focused on helping companies to focus their efforts and resources in several areas and departments at the same time to notice collective improvements.
The main goal is simple: allow the company to improve and therefore, grow. You can implement it without caring or worrying about the industry you are part of or the company you own since it is useful for any business.
ISO 9001, AS9100, and ISO 13485
There is one thing in common among these standards: they aim for the establishment, maintenance, and improvement of the quality management system of the company. But they are from different industries and focuses when it comes to other aspects. ISO 9001 first of all, is a standard that aims for the entire establishment of the QMS in any company, this means it can be implemented for any business. The requirements in the document set every aspect and parameter to ensure the company produces and provides the best products and services while meeting—literally—certain standards.
Any company needs and must implement it and evaluate the option of getting certified once every requirement has been met. Otherwise, it will have problems to continue providing and offering services or products. In the case of AS9100, this standard is focused on the aerospace industry only and it addresses the needs and problems of the company in this industry. Instead of setting several and general regulations and requirements, it helps the aerospace company to work around the parts, components, and services it provides to satisfy its clients and customers.
This can be a bit exhausting to implement since AS9100 is known as one of the standards with more requirements, but it is necessary and mandatory. Finally, ISO 13485 is aimed at the production of medical devices to guarantee their quality and functionality more than anything else. These devices or products are fabricated for only a few companies in Arizona, which is why it is important to implement it: to be competitive and manufacture the best devices. Besides, it brings extra benefits we are sure you can't afford to miss or lose, and we are telling you this not only because of our experience but also from previous clients.
ISO 45001
Guaranteeing the safety and health of your workers and visitors is one of the few things, companies don't pay enough attention to. If you are wondering if our company is part of the exceptions, yes, it is. After all, we care about our employees and workers, and our visitors are also everything for us. There is no point in producing the best parts or components, or having the best services when you are unable to guarantee your visitors they won't be at risk when visiting your company.
And without workers, is there a company to care about in the first place? There isn't. ISO 45001 is a standard that only aims for the Occupational Health and Safety Management Systems in the company. And it can be implemented in any business without worrying about the industry it is part of. Just make sure to meet every requirement by implementing the measures and protocols it establishes, and with this, we are sure you will be able to enjoy every part of it. Bringing more workers and clients to your company as a benefit and positive change.
ISO 14001
This standard is very simple to explain: protect the environment. Instead of being an ISO that aims for the management system of the company in a specific area or helps it to grow in some sections, it is more about doing the right thing for the planet. Companies usually forget that their operations and processes—somehow—affect the planet and not in a positive way. Therefore, they must commit themselves to care about the environment and even establish measures to promote their protection.
Every requirement and parameter you have to meet to make this possible can be found in ISO 14001. And getting certified shows your clients, customers, and other companies that you are responsible for this topic and willing to be part of the positive change in the world.
IATF 16949
Just like in the aerospace industry, the automotive one also has a standard that aims for the quality of the parts and components. However, unlike the previous ones, it does not focus on the quality management system of the company. There are several ways to achieve results when it comes to improvements and quality. This is why we suggest you keep your mind open and consider different methods to achieve the goals and improve in this aspect.
IATF 16949 is proof that shows companies the possibility of being more than businesses that dedicate all their resources and time to the management system they have. When another option is to aim for the production cycle of their companies. This method consists in eliminating or—at least—reducing waste and failures in the cycle. This allows companies to boost production and fabricate high-quality parts and components for its clients and customers. There is a lot to consider when it comes to this standard, and we are sure you will find it more than necessary if you own an automotive company.
To implement any of these ISOs, you only need to contact us and let your experts and personnel know your needs. We still have many other standards available that are also for the aerospace and automotive industry, and aiming for the quality system of the company. But just like them, we have others that have a different goal and focus when it comes to the industry and purpose.
To access our services, you can call us or send us an email. Also, our contact form is available on our website—below or in other sections—for you to send us a message and request our services. If you are in Phoenix, you will be directed to our main offices, but we still have many other facilities around Arizona that make our goal of providing ISO services to anyone who needs them in the state, possible. So, don't hesitate to reach out to us and ask us anything before making the decision of implementing your standard with us at ISO Pros.